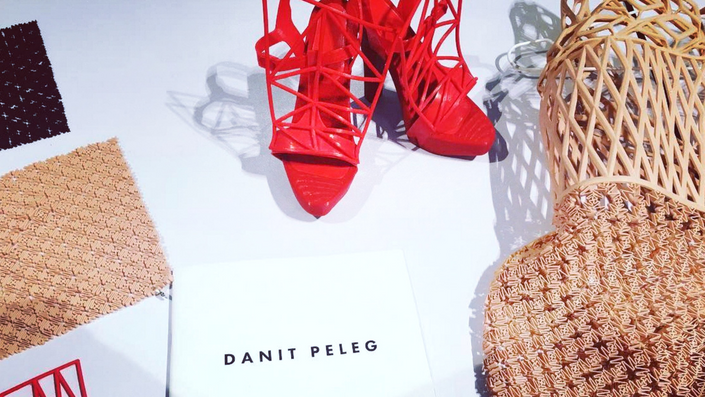 3D Printed Fashion For Beginners
Learn everything you need to know to start your journey in 3D Printed Fashion
Join this course to learn from world-renowned 3D printing expert Danit Peleg in a pre-recorded interactive course that will give you the knowledge and insights that Danit has gained over the years so you can apply them with your own work!

---
This is a 3-hour long video course that is divided to 25 lectures so you can always refer back to them (once enrolled, you will get lifetime unlimited access to the content).
Student Pricing (see below for details) - $199
A word from Danit: in this online course, I will be teaching the beginners-guide to 3D Printing for Fashion. I will give you extensive background about 3D printing and 3D printed fashion.
I will share my story of how I got started with 3D printed fashion, and we will review the history and more recent innovations of 3D printing in fashion as well as the techniques, limitations, challenges, and opportunities presented today.

I will demonstrate how 3DP continues to evolve and may revolutionize the entire fashion industry, as well as the practical, step-by-step process of creating design files without knowing 3D modeling.
Learn how to design and 3D print fashion, based on 3 different approaches that I pioneered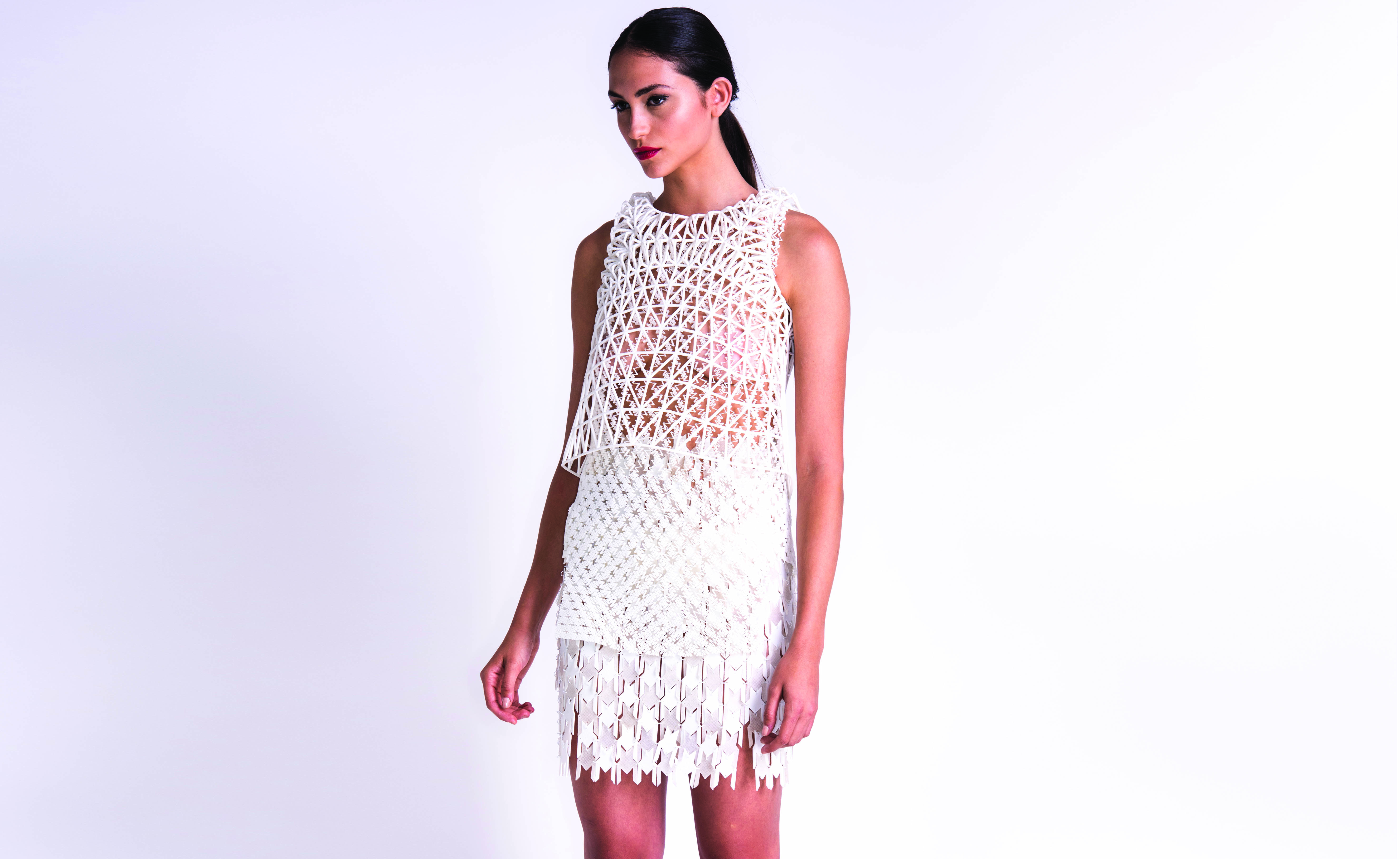 ---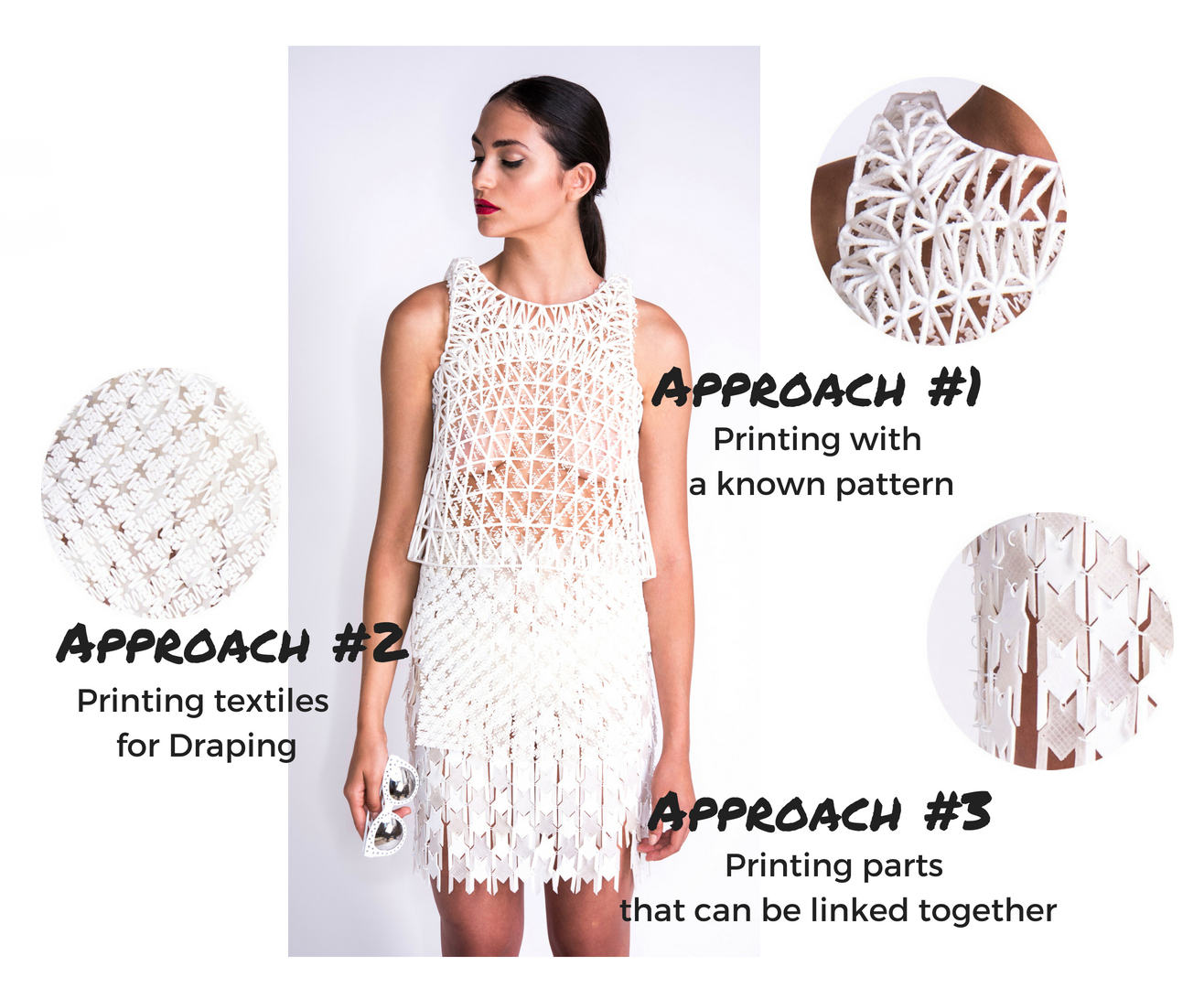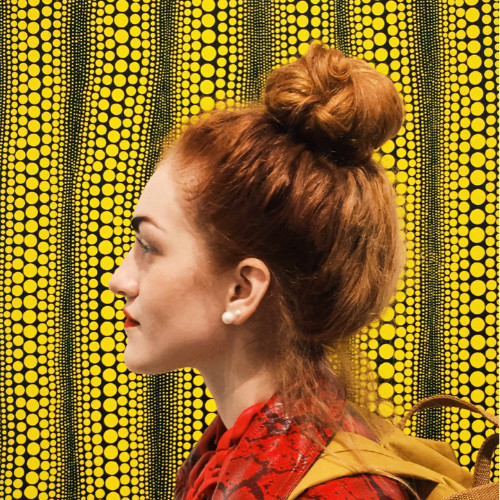 "The course is informative in an understandable to everyone way. Very broad spectrum of information. Also, lots of visual information made it easy to understand and remember, as well as more interesting. I really liked quizzes and that it was possible to access the course whenever it was better for me.!"
"I truly enjoyed the course, it absolutely surpassed my expectations. I've done some research about 3DP before, but I found Danit's course the most informative, fun and easily understandable resource on 3DP. I can't wait to see where 3D printing will take my creativity to!"

- Ieva Tamo, @ieva.tamo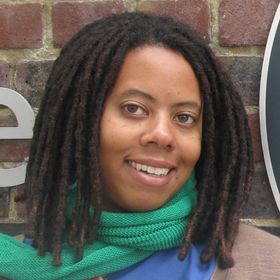 "Danit's workshop was amazing. Absolutely mind-blowing. I learned so much from the history of 3D printing to new processes, tips, shortcuts and tricks for using 3D printing to create and make beautiful things to actually use and wear. It opened up an entirely new world for me."

- Dara Hartley @itsamakerworld
www.itsamakersworld.com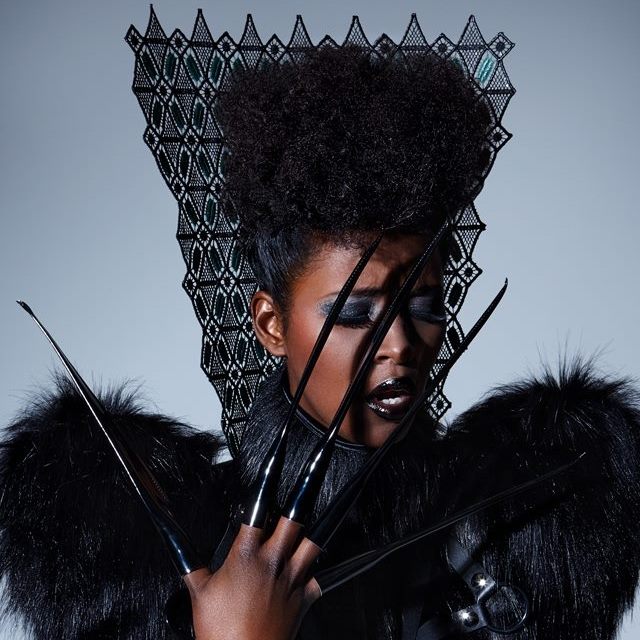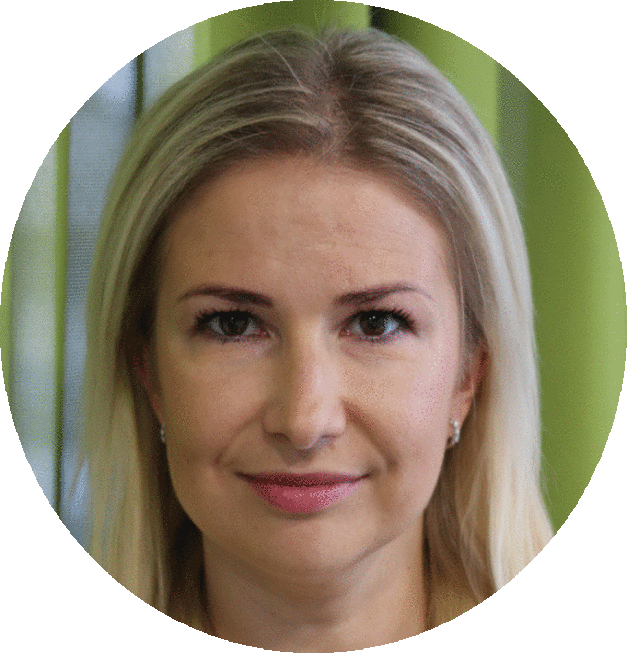 "Have been looking for a course in 3D printing for the beginners and 2 days later saw the information about Danit's workshop. I am very glad I had this opportunity, it saved my time as I got all the necessary information in one shot. And also got some inspiration for my future project! Thank you Danit! "
- Laura Eelmaa
Learn everything about 3D printed clothing: their limitations and advantages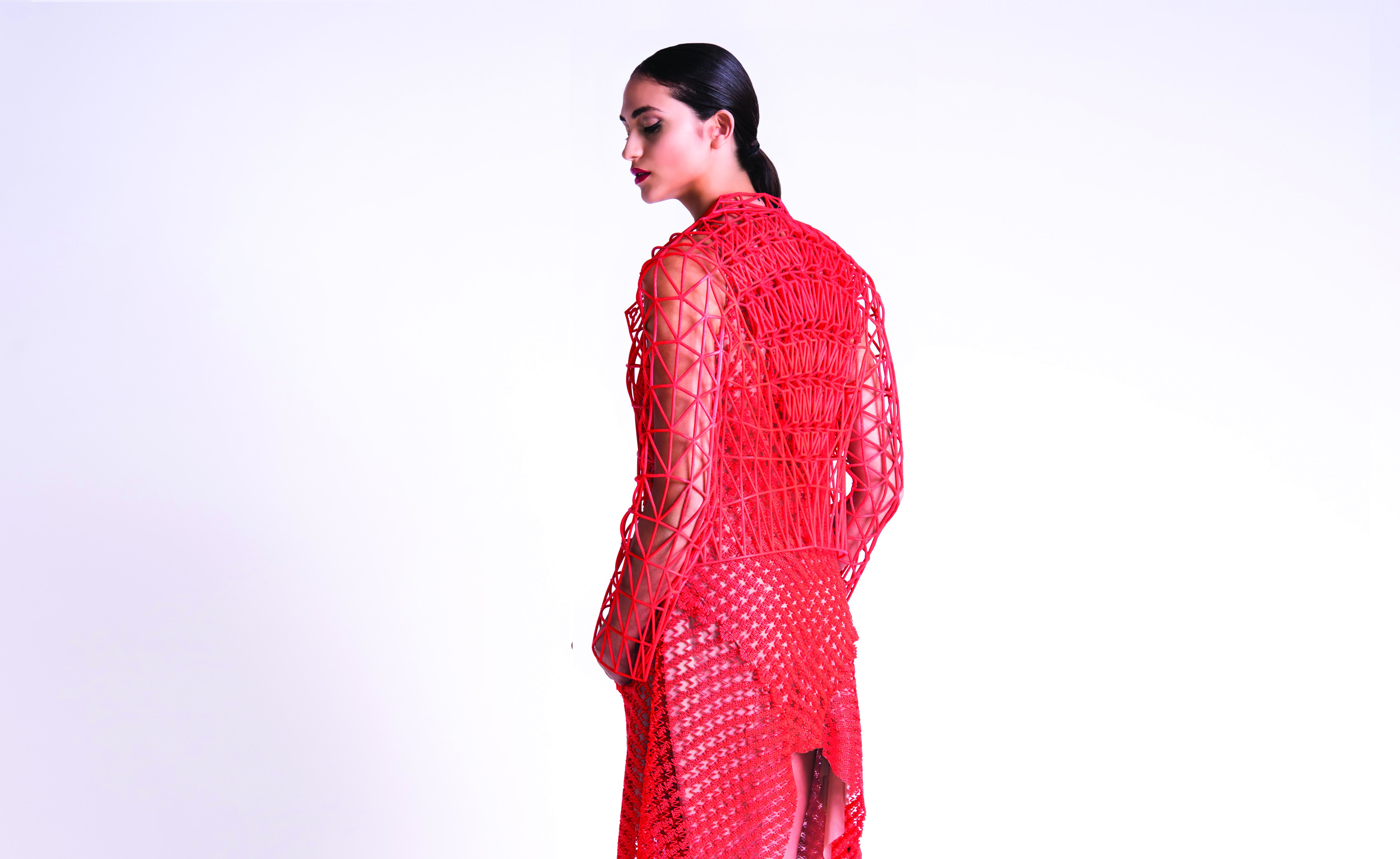 ---

What will you get out of this course?
Everything you need to know about 3D printed fashion.

An awesome and unique new skills.

Gain comprehensive knowledge of fashion-tech history.

Knowledge of the tools required to begin your own 3D printing journey.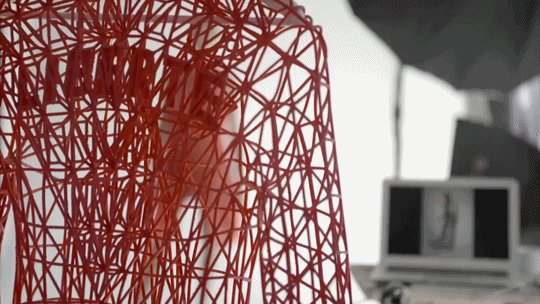 Your Instructor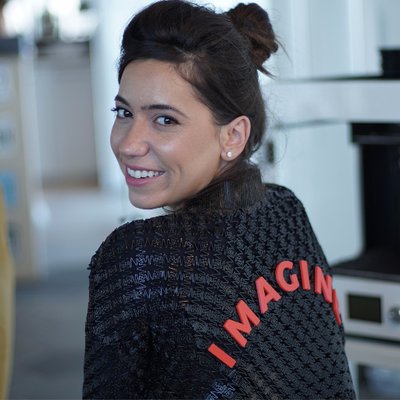 Danit Peleg is a Fashion Designer known for her 3D printed fashion work. In 2015, Danit's 3D printed graduate project made major waves in the global fashion and tech arenas, for being the world's first collection to be entirely created using desktop 3D printers from home.
The Danit Peleg 3D team works closely with both material researchers as well as printing companies to further develop their savoir-faire and to move this extremely nascent technology and industry further. In doing so, Danit aims to create an alternative to the traditional fashion supply chain, reducing the waste and tremendous footprint that shipping and offshore manufacturing creates, ultimately revolutionizing the entire fashion industry.
Aside from creating, selling and loaning out high-end 3D printed fashion items to fashionistas, schools, museums and events, Danit Peleg also provides consultation for fashion brands who are looking to implement 3D printing as a cutting-edge technology to change their business completely.
Danit is a TED speaker and has been featured among world-renowned publications including The New York Times, Women's Wear Daily, Vogue and Forbes. Danit is a graduate of Shenkar College of Engineering and Design and is based in Tel Aviv, Israel.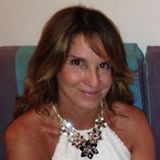 "Being a surface and product designer, entering in the 3D world, the workshop opened my eyes to a lot of interconnecting knowledge that I will acquire between this two subjects. It was easy to follow, even if you are new to the area, fun, with great material. I hope I can attend future ones with more and more news about 3D printing in fashion."
- Renata Cesar Pereira, @kubolabbr
Course Curriculum
Course Introduction
Available in days
days after you enroll
A brief history of 3D Printing​
Available in days
days after you enroll
3DP Techniques used today in fashion
Available in days
days after you enroll
What the experts say about the prospects of 3D Printing with fashion...

Karl Lagerfeld was a real 3D printing enthusiast. In one of his interviews he said: "I believe 3D printing would be used more and more in fashion and designers should keep up on relevant technologies like 3D printing or become irrelevant."
---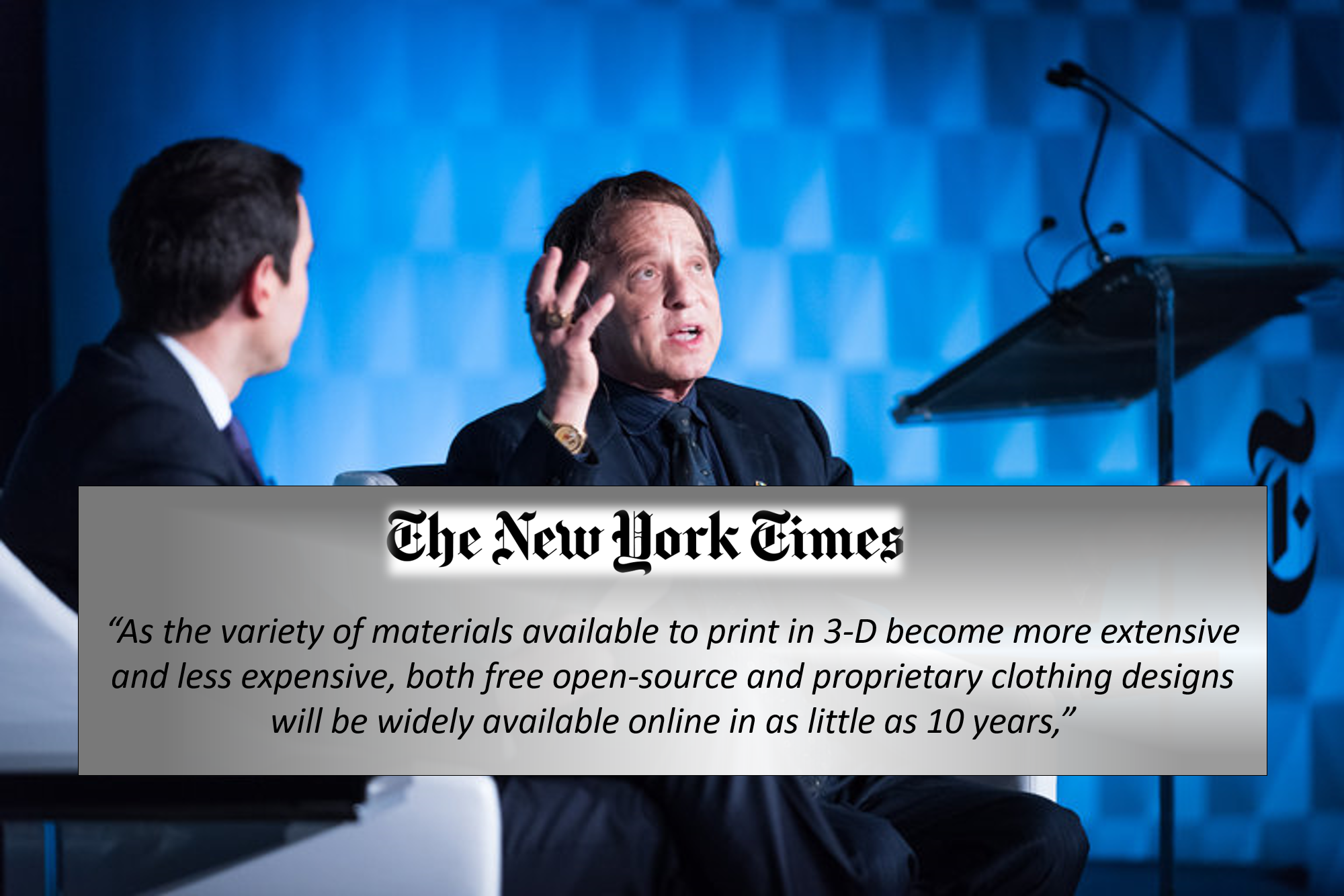 Ray Kurzweil, is one of the world's leading futurists. He predicted the rise of the internet and smartphones a few years ago he said "once will have better materials people will print their clothes at home in just 10 year."
---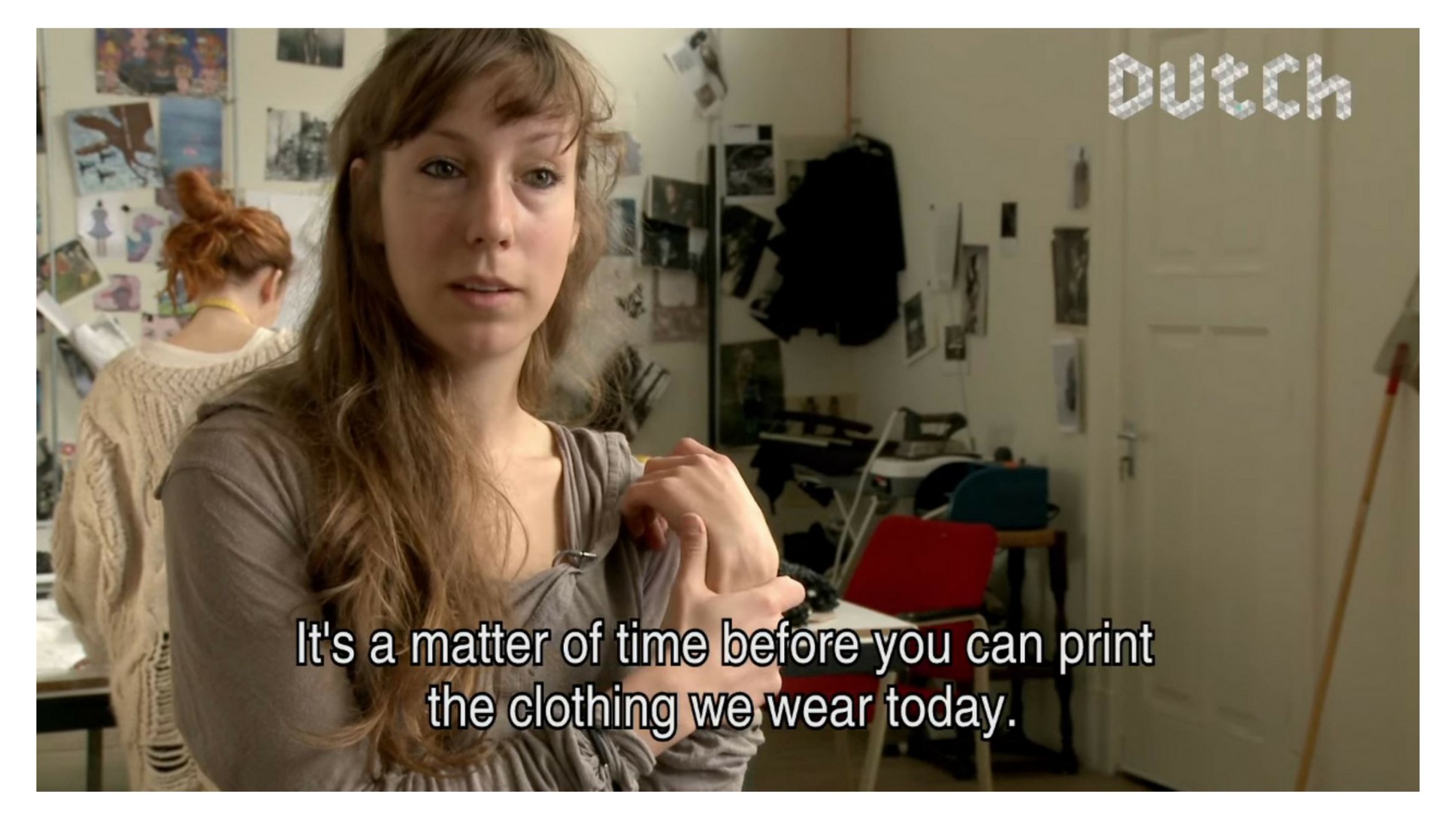 Iris Van Herpen, In an interview back in 2016 she said– "it's only a matter of time until we will be able to print the clothing we wear today. It all depends on how fast the tech will evolve, but I am sure we will get there one day".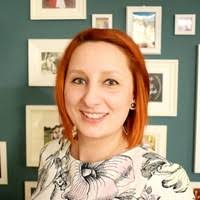 "In my opinion everybody was able to join - no matter if you have previous Knowledge About 3D printing or not. We have learned the Basics about 3D printing (and even more!) and are now able to start our 3D printing journey. [...] Danit has planted lots of ideas in our head. I really do appreciate that Danit doesn't keep her knowledge private! She is even spreading her knowledge to all curious people out there. I hope that there will be a part two soon. Thank you for this Gorgeous masterclass.
Big love,"
-Susanne Wehinger

Frequently Asked Questions
How long do I have access to the course?
How does lifetime access sound? After enrolling, you have unlimited access to this course for as long as you like - across any and all devices you own.
What if I am unhappy with the course?
We would never want you to be unhappy! If you are unsatisfied with your purchase, contact us in the first 30 days and we will give you a full refund.
What do I need to know/experience prior to the workshop?
This is a beginners course with absolutely no prior experience required – just an interest in fashion tech and a passion to learn.
Will we be doing any 3D modeling?
While this will not be a main focus of the course, I will introduce 3D modeling through several different softwares listed below. This is the first step in the process of 3D printing fashion, so you will learn how to 3D print swatches of textiles without having any background in 3D modeling.
Which softwares will we be using and will I need to purchase a license?
-3D Builder (for PC only) -Photoshop + Illustrator (if participants already have) -TinkerCAD -Cura All softwares we will be using (aside from optional Photoshop + Illustrator), are open-source and do not require a license to be purchased.
If I have questions after the course will I be able to get in touch?
This course is very detailed and full of information, if you have more questions after the course you are welcome to ask in the comments section of the lectures so I can answer and all students can see my answers.
How do I get the student pricing?
Is this course live?
No, all lectures are pre-recorded so you can access them anytime, anywhere.
In what format are the lectures?
The lectures are all in video format. You will see me and a slideshow where I will go over the content. In some lectures, you will see my screen so you can see how I use software. In some other lectures, you will see me working with 3D printers.
My English is basic, is this a problem?
The lectures and my slides are very visual. Most of them don't have text on them. The course will work also if your English is basic.
How long is the course?
The course is around 3 hours long in total. It's divided to 25 lectures so you can easily navigate through it and refer back when you need to.
Will I make 3D printed clothes by myself after the course?
You will learn how to create and send to print your own 3D printed textile swatches. Then you can print more of those and assemble them into garments. This course is not a 3D modeling course.
I am a professor, can I show this course in my class?
No, the license you purchase here is for individual use only. For class licenses please reach out to
[email protected]
I have a question that's not here
I am looking forward to having you take my course and joining the 3D Printed Fashion revolution! If you have any questions, don't hesitate to reach out to me in chat button at the bottom, or just emailing me: [email protected]
Thank you!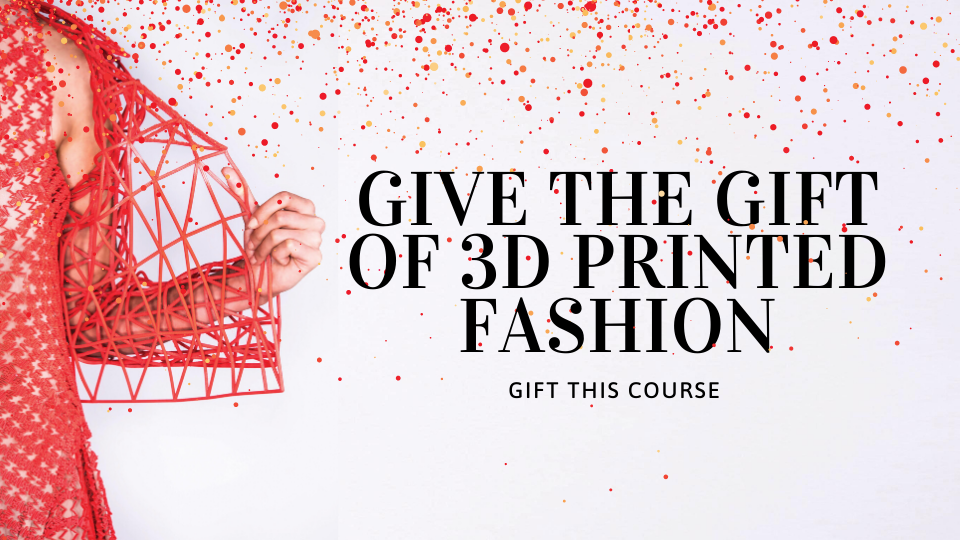 Most of my course students are creative college or university students and they absolutely LOVE the content in the course. It gives them a step-by-step guide for 3D printing fashion with my techniques, as well as creative inspiration for them to innovate in fashion.

So if you were thinking what unique gift can you get for the techy fashionista in your life?! You arrived to the right place!
To learn more visit here!